When it comes to your professional career, where does your identity as an employee end and your personal one begins? Are they one and the same or do you like to distinguish yourself from the brand you work for? Do you see yourself being just another cog in the system or do you prefer to stand out?
Let me set up a situation for you…
Two people are working together in the same company (in the digital marketing industry, for example) for no matter how long. Let's call them Chandler and Joey.  
Chandler went to college and got a respectable degree to his name (which is how he landed the job in the first place), while Joey never finished college, but showed a lot of actionable knowledge during his job interview. Chandler thought he would stay in the same company until he retires, while Joey always thought he would eventually move on. Chandler always slacked when it came to attending company seminars, broadening his knowledge and sharpening his skills, while Joey never shied away from learning new stuff, even on his own.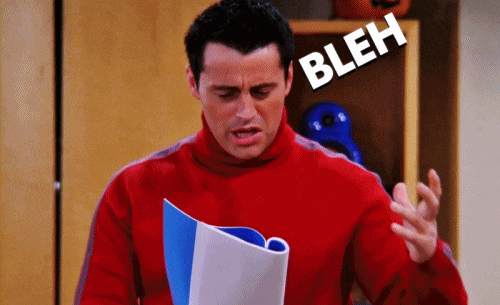 Finally, Chandler never thought he had to show everything he knows to his colleagues or even the world, but Joey was quite enthusiastic about creating a LinkedIn profile where he wrote about his everyday work challenges, problems, dilemmas, but also resolutions, inspirations, and individual insights.
One day the company had to downsize. Who do you think was offered to stay?
Moreover, who do you think decided to stay? 
Until just a few years ago, it was unacceptable for an employee to draw a clear line between their employee brand – as a professional employed by a specific company – and their own personal brand – as an individual expert in their field who happens to have a job.
That basically meant you had to show up for work, join your team and do only what is expected of you. However, it appears this mindset was abandoned recently. For one, you need a unique and rich personal brand to showcase what it is that can be achieved by only you and no other employee.
If you just blend in, then what is your value to the employer? Gone are the times of countless people working the same factory jobs. It's the dawn of 21st century – you need to stand out!
Let's see how to make the shift, or better yet, how employee mindset differs from the personal one:
As you can see, it's no longer acceptable to be just "one in a sea of the same", to rely on your college degree to get a job, or even hope that once you do get a job, you will stay there forever (and you don't have to keep learning). Instead, in these modern times, you should actively be working on cultivating your own personal identity and understanding how it fits in the company brand (instead of the other way around).
Educating yourself in the professional context and demonstrating to your coworkers in which areas you excel all the while creating a self-driven career – that is the mindset you should adopt as soon as today!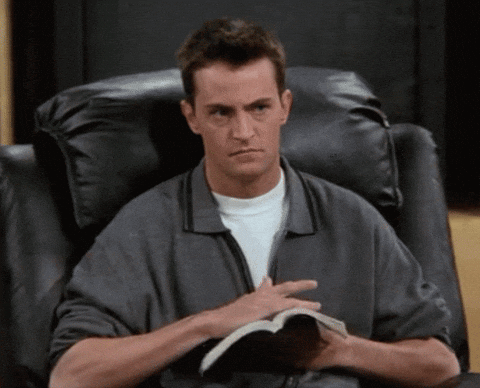 That is precisely why Joey was the one who was asked to stay in the company (yes, you guessed right!), and it's also why he declined the offer.  By making a name for himself in the digital marketing industry, he was given numerous opportunities for other employment even before his current position was in danger. Therefore, he had options to choose from – options he created by building his own personal brand.
How exactly did he do that? He created his own fans, so to speak. He extended his reach by building a relevant and productive online presence.
Smart move, right?
Especially having in mind that it is estimated that by 2020, 75% of news will be computer generated. Therefore, there is a lot of marketing jobs in the air at this point. And not all of the people currently employed are irreplaceable.
So it's good to think ahead, but there is another question there as well.
Are you even allowed to do build your own personal brand?
According to Mark Schaefer, as much as 50% of employers block their workers' Internet access because they don't want them wasting time on Social Media during work hours. However, there are benefits to companies letting their employees spending time on Social Media and working on personal branding, such as:
1)   Raising workplace productivity by connecting with people from the niche when you need a quick solution to a work problem.
2)   A Social Media break has proven to be a quiet and economy-friendly way for workers to get refreshed and motivated to get back to work.
3)   Social Media certainly is a modern way of acquiring new ideas, knowledge and skills.
4)   Workers can be quite effective promoters of company brand as well through sharing interesting industry or company related content on their Social Media profiles.
Actually, let's stay on the last point for a minute, shall we? We cannot neglect the general opinion that by using personal employee brands to tell company brand stories, you actually add credibility to both the brand and the story itself. You would've put your own name only behind something you can support, right? Then it goes to say that you would think highly of a brand its own employees are glad to stand behind as well. Therein lies the value of employees standing as the company's spokespeople, but it also gives it the opportunity to stand out from competition and have extended reach.
However, a company that has a specific strategy can only reap benefits from employees representing it on their private Social Media accounts:
1)   Set clear guidelines to the kind of Social Media behavior is acceptable (don't disclose company secrets, don't post sexually explicit content, don't swear or be offensive, etc.)
2)   Create company brand content that is easy and exciting for employees to share, comment on, and otherwise use on their own Social Media accounts (share company editorial calendar, send suggestions, etc.)
3)   Encourage and recognize employees' efforts which are contributing to boosting company brand through their personal ones (commend them during a staff meeting, send a company email or newsletter, send a personal handwritten note), etc.)
Additionally, it says a lot about the company taking care of its own people – by letting them spread their wings even if that means they may move onto something better in the process.
There are companies out there – some big corporations, some small businesses (as well as those in between) – or, at the very least CEOs and HR executives, who encourage their employees not only to cultivate personal brands and go to interviews in other companies, but also tell them openly what financial and other benefits they have been offered in exchange for transferring.
The reasoning behind this kind of attitude is that they consider that to be the best way of finding out what is happening on the job market, what it takes for valuable employees to stay working for them and ultimately, how honest and satisfied they are in their current position and company.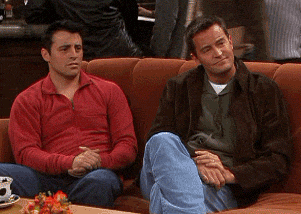 Finally, we can definitely agree that both modern companies and their employees can greatly benefit from personal branding. The more people grow professionally, the more opportunities they will have inside and outside the company. By the same token, the more their star employees are prominent in the industry, the more companies they work in will grow.
It's a win-win situation, isn't it?
If you want to grow your business with us, all you have to do is contact us today! We are more than happy to be your partner!